Kensington Glass Arts Top Glass Resources
As a high-end glass contractor, Kensington Glass Arts, Inc. (KGa) constantly reviews glass news and continuing education resources to stay up-to-date on the latest industry trends. If you're interested in learning about the glass industry, check out a few of these resources to find best practices and the latest news!
National Glass Association
The National Glass Association (NGA) is a member community of nearly 1,700 companies in the glass and fenestration industries. This includes fabricators, glaziers, suppliers, manufacturers, and more.
A membership to the NGA will allow your company to stand out as an authority in the glass industry. You will also have the opportunity to join volunteer committees and task groups to develop new resources and address critical issues at both your company and the glass industry in general. NGA also offers continuous learning opportunities, as a member, you will have 50% off your MyGlassClass online glazier education courses, which we will discuss later in this article. Further, you will receive discounted registration for many educational and technical conferences. You'll also have access to over 80 glass informational bulletins and technical papers. You can also gain additional glass knowledge with the NGA e-newsletter, and their magazines Glass Magazine, Window+Door Magazine, Glass Magazine Weekly, and Window + Door Weekly. In addition, you can display your NGA member logo on all your organization's collateral, including your website, email, and letterhead.
My Glass Class

MyGlassClass is an online training platform for glaziers, fabricators, and customer service representatives. This training platform contains over 60 courses that cover the basics of the glass industry's latest best practices. These courses can be accessed on nearly any device, PC, tablet, and smartphone.
Some courses are offered in bundles. For example, glaziers and fabricators can access course bundles that focus on Safety. The Safety course bundle contains a course about Safe Glass Handling, PPE, and best practices for removing broken glass. This is just one course bundle amongst many others. Often, bundles come at a further discounted price in comparison to buying each course individually. In addition, courses are now being offered in Spanish.
Glass Magazine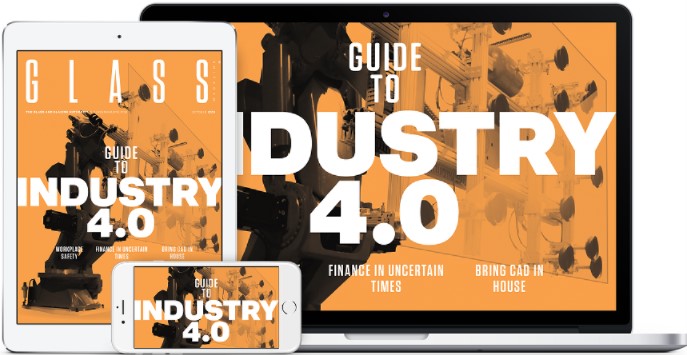 Glass Magazine, the Glass and Glazing Authority, is another resource produced by the NGA. Glass Magazine is the official publication of the NGA that serves as a resource for glass companies, fabricators, manufacturers, and architects. Articles in Glass Magazine cover news, industry events, information on codes and building management, best practices, new products, technology, and workforce development.
In addition to the many topics covered, Glass Magazine also hosts several awards, including the Top 50 Glaziers and top 50 Glass Fabricators. Companies on the lists are ranked by gross sales. Kensington Glass Arts has been honored to be recognized on both of these lists in 2021.
Codes & Standards Help Center
Have tough questions about the latest codes and standards for glass and glazing building products? As an NGA Member, you have access to the answers! The NGA Codes & Standards Help Center answers questions related to safety glazing, energy, glass inspection, bird-friendly glazing and fire-rated glazing. Members can also submit a new question.
Glass Build America
GlassBuild America is the largest informational and educational glass, window and door industry trade show in North America. This event, hosted by the NGA, will take place on September 13 – 15 in Atlanta, GA in 2021. This event will feature live Action Demos, educational sessions, the annual Glazing Executives Forum, and hundreds of exhibitors from across the globe displaying the latest product and service solutions. At this event, buyers and sellers can learn solutions to their most pressing issues. In addition, you will have great networking opportunities with other vendors and see new technology for the first time. Whether you're exhibiting or attending, GlassBuild America provides all in the glass industry the opportunity to grow their network, business, and solutions.
GlassBuild America is the single most important event in the North American glass, glazing and fenestration industry. Once a year it brings all stakeholders together to build stronger companies, supply chains and the industry at large.

Andrew Haring, Vice President of Business Development, National Glass Association
US Glass Magazine

USGlass Magazine is the largest trade publication serving strictly the architectural glazing industry. Our editorial content is targeted to readers' unique needs, including market developments and trends, new technologies, best practices, and even current events that impact the glazing industry. We address issues that are impacting their businesses, such as design evolution, energy efficiency, and operating in an increasingly competitive marketplace, among many others.
From the Fabricator Blog and Podcast
Max Perilstein, a glass industry professional, hosts his own blog and podcast called "From the Fabricator". These forums serve as the first blog and one of the first podcasts in the glass industry. On his blog, Max writes about glass industry topics, his personal glass experiences, and general construction news. In addition, Max nominates a Project of the Week to spotlight completed projects with interesting stories, looks, or superior craftsmanship. Meanwhile, on his podcast, Max invites other glass industry professionals to discuss various topics related to the industry. His podcast has six episodes thus far and can be found on most streaming platforms, such as Spotify, Apple Podcasts, and YouTube.
In 2005 when I started the blog the goal was part therapy for me to be able to get my thoughts out but also part bringing news and information to the industry. Recognizing people, products, and projects came with that and it's been a great experience. I believe that what I do provides value from those who know the industry inside and out all the way to the new professionals who want to stay up the latest.

Max Perilstein, Sales Source Consultants
Architectural Glass Institute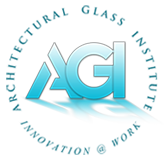 Though the Architectural Glass Institute (AGI) is a Philadelphia metropolitan area industry initiative which promotes their member contractors, we still find that it has many helpful resources to any in the glass industry. For example, their Devil's Details educational series delves into common glass issues and challenges and with recommendations for resolution. These common problems may include bent glass, bird-friendly glass, and fire-rated glass.
The design and construction community in their area can benefit from AGI's continuing education resources, such as their glass boot camps, lunch and learn programs, and more.
AGI provides a forum for our contractors to be thought leaders in the glazing industry and to highlight the skills needed for successful project execution. Everyone benefits from collective problem solving and the sharing of best practices.

Stephanie Staub, Director of Marketing, AGI
Construction Dive

For general construction news and information, Construction Dive is a great resource. Construction Dive is an in-depth journalism news organization that produces daily email newsletters and website stories about commercial building, residential building, green building, design, deals, regulations, and more.
Kensington Glass Arts Blog
We have to brag on ourselves for a moment. Kensington Glass Arts Inc. (KGa) has a blog that features topics as wide-ranging from historical glass facts, interior design tips, and starting a career in the glass industry. KGa's blog contains resources for all who are part of the glass industry. In addition, KGa's blog provides helpful advice to architects, general contractors, and designers looking to create modern looks for their office builds.
About Kensington Glass Arts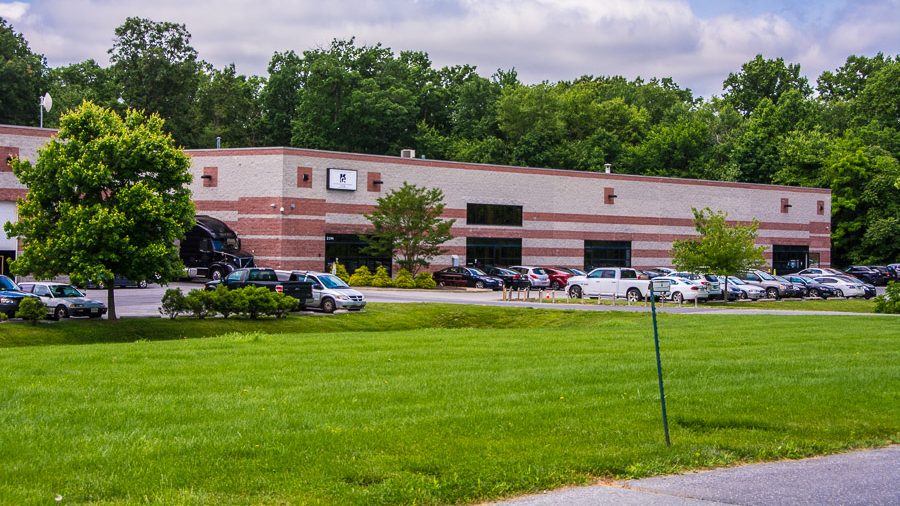 Kensington Glass Arts is an award-winning glass fabricator, installer, and commercial service provider. At Kensington Glass Arts, we fabricate tempered glass, laminated glass, and tempered laminated glass. In addition, Kensington Glass Arts, Inc. is certified by the North American Contractors Certification (NACC), Safety Glazing Certification Council (SGCC), and ISO 9001. These third-party certifications ensure that KGa is able to provide excellent service to our fabrication and installation clients. From nationally recognized museums to law firms, and corporate headquarters, Kensington Glass Arts can handle all your glass installation and fabrication needs. To learn more, Contact Us now at 301-946-5300.