Employee Spotlight on Mike Corcoran
This month, Kensington Glass Arts (KGa) would like to shine our Employee Spotlight on one of our estimators, Mike Corcoran. Mike started at KGa as an estimator in October of 2016. Currently, Mike is in charge of the bidding work for our small projects division.
Prior to his experience at KGa, Mike worked in the sign industry in graphic design. During this time, Mike learned skills that greatly assist with working in the construction industry, including fabrication, installation, sales, and project management. In addition, Mike has worked for other construction organizations as an estimator and project manager.
Mike's Day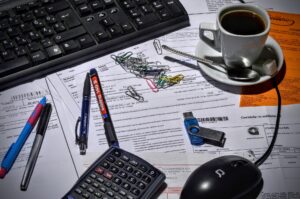 Mike starts his day by reviewing our new Invitations To Bid (ITB)'s for new construction projects in Washington DC, Maryland, and Virginia. After, Mike reviews the pricing and proposals for projects that KGa has agreed to bid. Mike spends lots of time using the Blue Beam Software. In this software, Mike highlights and pulls out the glass scope items from architectural drawings, project manuals, and other bidding documents provided by General Contractors (GC's). After Mike knows the scope of a project, Mike uses our pricing tools to determine our bid amount for the glass, hardware, and installation.
When Mike's review is completed, he types up a formal proposal to send to the GC's for review. Mike may also take some time to follow up on previous bids that he or other estimators at KGa have submitted. With this, Mike has the opportunity to build and foster relationships with clients and helps keep KGa top of mind as the preferred glass subcontractor for installation and fabrication.
Mike's Favorites
Mike's favorite part of being an estimator is getting released on projects. Mike puts in "When I am awarded a project, I look at this as something tangible that shows that my efforts have paid off. It also feels good to know that when I bring in a new project that this is contributing to the sustainability and growth of KGa."
His favorite project he's worked on is the RTC Renovations project with Plano | Coudon in April of 2019. The scope of this project involved clear tempered glass in sidelite frames, glass inserts for wooden doors, fire-rated glass, and storefront doors and sidelites. Mike said "I remember this project well because it required many revised proposals and a site visit to meet with Plano's team to get the scope finalized. I first bid on the job in January of 2019, and with all the work that I put into it for the GC, it felt good to have this one come our way."
Mike Cocoran's Hobbies
In his spare time, you will see Mike playing guitar, drums, or drawing. Mike also enjoys spending time with his wife and two young children.
Skilled Trades versus College
While Mike acknowledges the benefits of attending college after graduation, Mike understands that a university degree can lead to a more uncertain future. Just because one has a university degree, Mike Corcoran reasoned, it does not mean you will get a job. However, Mike notes that skilled trades give you an opportunity to better understand work environments and general life skills. "It's important to keep in mind that if you learned a skilled trade, that's not what you have to do your whole life," Mike explains. "The trade may become a catalyst that can be used for upward mobility within a company or potentially to even start your own company."
Does Contract Estimating and Sales sound interesting to you? Reach out to Bill Wilson, VP of Business Development to learn more about the role!
About Kensington Glass Arts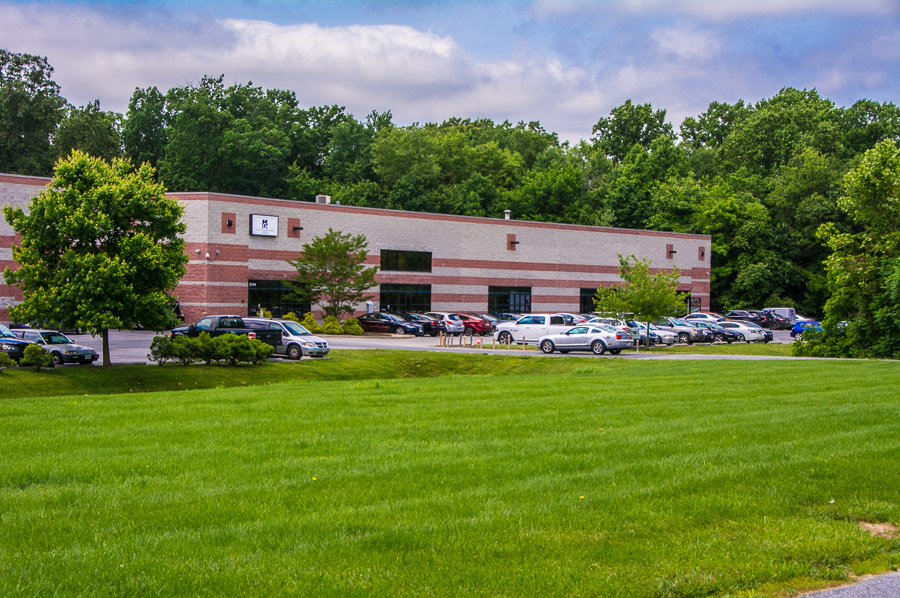 Kensington Glass Arts is the leading fabricator and installer of high-end interior architectural glass in the Mid-Atlantic and now the Richmond area. We work on projects as large as multi-million dollar headquarters and nationally-recognized museums, building enclosures, to recurring service contracts and improvements.
KGa prides itself on caring about our employees. We offer full health, vision, and dental benefits, 401(k) matching, generous sick and vacation time, and life insurance coverage. KGa has been recognized as one of the Top 50 Workplaces in Frederick, Maryland for three years in a row. To view our open positions, view our Careers page now!