Employee Spotlight Jeremy Toothman
This month, Kensington Glass Arts wanted to shine our Employee Spotlight on Jeremy Toothman, our Second Shift Production Supervisor! To learn more about Jeremy's career journey at KGa, read this article now!
The Beginning of Jeremy's Journey
Jeremy started at KGa in September of 2015. Prior to this, Jeremy worked as a welder for nearly five years. In fact, Jeremy has worked in the glass industry for almost 25 years. When Jeremy started at KGa, he started in a career path similar to many folks in our Fabrication facility. Jeremy started as a Seam & Wash Technician. KGa's Seam & Wash Technicians are tasked with seaming and washing all glass from KGa.
After some time, Jeremy moved his way up to the Fabrication Technician position. Fabrication Technicians at KGa are responsible for ensuring that all glass at KGa is fabricated, sorted, and staged according to KGa's regulations.
Jeremy has also held a position as Shop Help. In this position, Jeremy assisted in many different positions in our fabrication facility. Jeremy assisted with cutting, edging, fabrication, CNC, seaming, Tempering, and loading. Overall, Jeremy helped anywhere and everywhere in our fabrication facility in order to ensure all glass meets our award-winning quality standards.
Jeremy's Current Career
Finally, Jeremy received his position as a Second Shift Production Supervisor. In his current position, Jeremy is in charge of ensuring that KGa's glass is ready to be delivered multiple days in advance. To do this, Jeremy must manage his time while ensuring our glass production remains safe while maintaining our high-quality standards.
Jeremy's favorite part of his job is "making a difference. I love knowing my efforts are helping the growth of KGa," Jeremy says. Jeremy has seen many of KGa's growth over the years. For example, Jeremy had to learn fabrication before KGa had the Vermax machine, and how to make orders by hand.
When we asked Jeremy if he thought going to college, trade school, or entering the skilled trades immediately was best, Jeremy expressed that it was best to enter the skilled trades industry as soon as possible. "To fully understand a skilled trade, you need to work the trade," Jeremy explained. While some skilled trades job do require some additional training and education, like electricians, glaziers have the opportunity to receive on-the-job training.
About Kensington Glass Arts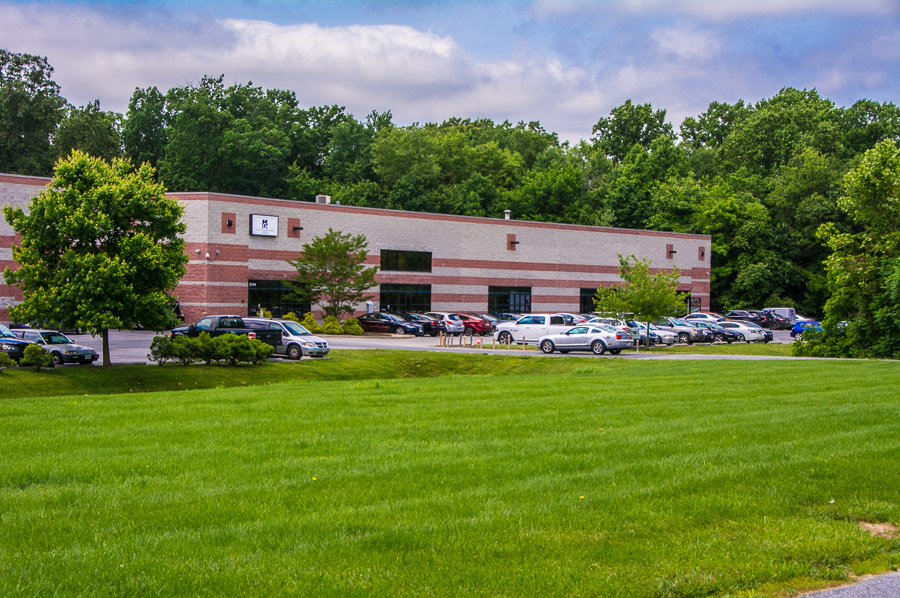 Kensington Glass Arts is a high-end commercial glass fabricator, installer, and commercial service provider. With our new Sterling, VA facility we are able to fabricate laminated and tempered laminated glass in addition to our tempered glass capabilities at our three other facilities in the Mid-Atlantic area.
KGa prides itself on caring about our employees. We offer full health, vision, and dental benefits, 401(k) matching, generous sick and vacation time, and life insurance coverage. KGa has been recognized as one of the Top 50 Workplaces in Frederick, Maryland for three years in a row. To view our open positions, view our Careers page now!