Employee Spotlight | Elena Montenegro
Accounting Manager
This month, Kensington Glass Arts (KGa) would like to spotlight our Accounting Manager, Elena Montenegro. We have previously interviewed Elena during our Women In Construction Week. However, we wanted to take the opportunity to deep dive into Elena's employment journey with KGa. Read more about Elena's experience at KGa below!
Elena Montenegro's Career Start
Prior to working at KGa, Elena worked in the insurance industry. Elena was working towards obtaining her Property and Casualty license. In addition, Elena worked in the Finance Department at a hardware company. During her time at this hardware company, Elena says she learned a new language – "the language of construction."
Elena started at Kensington Glass Arts in November of 2007 as a Project Accountant. Eventually, Elena was offered a brand new role to the company — her Accounting Manager position.
Elena's Day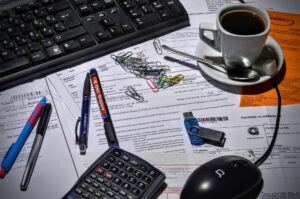 Elena notes that her job can be different depending on which week of the month it is. "Billing week is a hectic one," she explains. "Most of our billings are due on the 15th of the month." This means the middle of the month can be quite hectic for the Finance Department. The Finance Department processes an average of 150 projects ranging from $1,000.00 to $6,000,000.00 a month. Elena is responsible for over 75 projects to bill. Preparing to bill these projects involves assembling different forms and applications that complete the billing package.
In addition, Elena assists our Commercial Service Division with contracts, certificates of insurance, and minor billing questions. Further, Elena helps set up KGa as a vendor for some of our Service clients.
When Elena is not taking care of billings or assisting the Commercial Service Division, Elena completes our Prequalification Applications, CCIP/OCIP forms and applications, procuring Bonds, executing waivers, or any other forms that is required by KGa clients.
In short, Elena handles the management and overseeing the daily operation of the Finance Contract section of KGa.
What Elena Loves About Her Job
Elena's favorite part of her job is getting payment from clients in a timely manner. When payments are received on time, "[We know] the finance department and the rest of KGa is doing a great job." Elena later says, "I am glad that I am working at KGa where I have found an excellent company to work for and amazing friends and co-workers."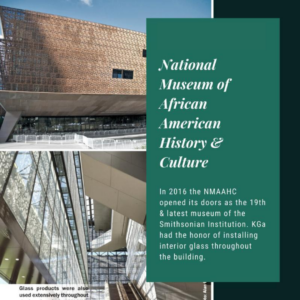 Elena's favorite project KGa has done is the African American History Museum. Elena says she is "proud to have been part of the history of this museum."
Pursuing A Skilled Trades Career
Elena noted that she prefers going to college over a skilled trade career. However, Elena recommends going to trade school if you are a high school graduate unsure about your career. "Construction is a wide industry where you can experience personal and professional satisfaction."
Overall, Elena says that she is "grateful for being part of the Kensington Glass Arts family."
About Kensington Glass Arts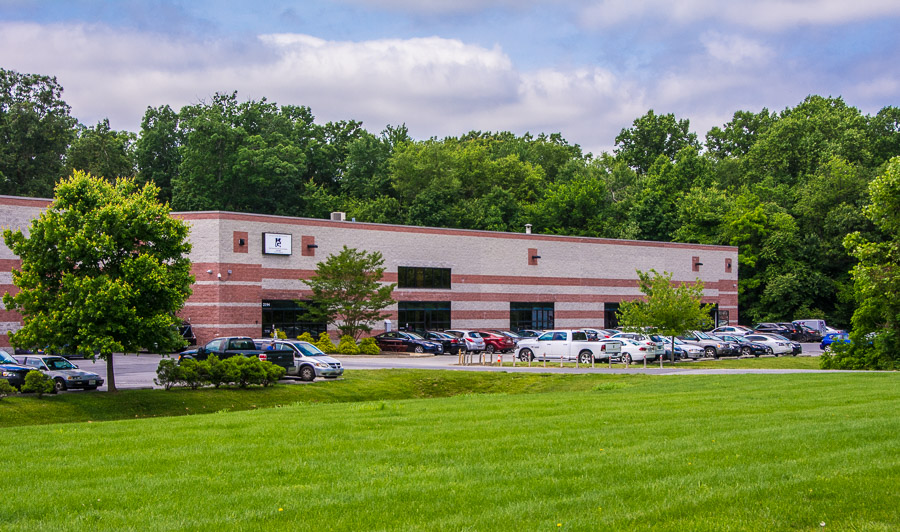 Kensington Glass Arts is a commercial glass fabricator and installer. In addition, KGa has a Commercial Service Division that can assist you with any glass emergencies you may have. Need help in the early stages of construction? KGa has you covered as well. KGa can assist you with your preconstruction and design needs.
Kensington Glass Arts is always looking for individuals interested in glazing. If you're interested in being a part of the future of glass, you can view our open positions here.