Employee Spotlight on Elmer Melendez
For Careers in Construction Month, we wanted to spotlight one of our field employees, Elmer Melendez! Elmer started his employment journey at KGa in November of 2010. Elmer started as a mechanic but was eventually promoted to lead mechanic. Prior to his employment at KGa, Elmer worked in the glass industry as a glass helper.
Elmer Melendez's Day
Typically, Elmer's day involves making sure any projects get done efficiently, safely, and correctly. Elmer also spends a good portion of his day training new mechanics on processes. Elmer says his favorite part of his job is when he's given complicated jobs. Elmer admits he enjoys problem-solving for these complex situations.

Elmer's Favorite Job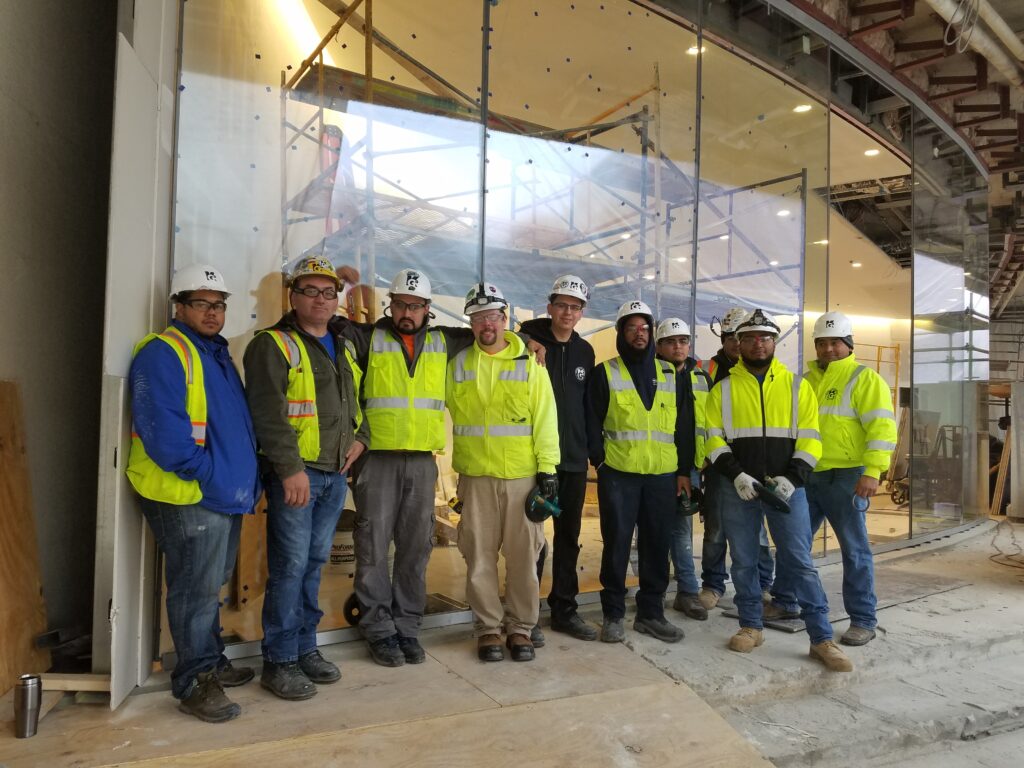 Elmer's favorite job he's worked on with Kensington Glass Arts is our work at 600 New Hampshire Avenue Lobby. Elmer worked with the Orange Team, lead by Project Manager Connie Hardy, on this glass installation.
College, Then Skilled Trades
When we asked Elmer what advice Elmer would provide soon-to-be graduates on if they should attend college or go into a skilled trade, Elmer provided a surprising answer. While most of our employees say you should start in a skilled trade, Elmer says you should attend college. If you attend college prior to entering your skilled trades career, you can often have a leg up in getting higher-level jobs, such as assistant project managers.
About Kensington Glass Arts
Kensington Glass Arts is a commercial glass Fabricator, Installer, and Commercial Service Division. KGa is located in Ijamsville, Baltimore, and Frederick, Maryland. Many of our teams also work on projects in D.C. Our company is growing, so we are looking for hard-working individuals to join our company. KGa provides health benefits, 401(k) contributions, and more to our employees! If you're interested in starting your construction career, you can view our open positions here!